Prof. Dr. Alexander Spencer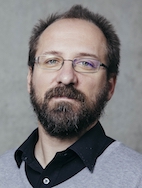 Chair for International Relations
Prof. Dr. Alexander Spencer
Faculty for Humanities (FHW)
Institute II Political Science (PW)

Zschokkestr. 32, 39104, Magdeburg, G40-306
Sprechzeiten: Office Hours: Wednesdays 3-5 pm (Summer term 2019)

Since October 2017: Chair of International Relations (W-3) and Head of the M.A. programme Peace and Conflict Studies (PACS), Institute of Social Sciences, Otto-von-Guericke University Magdeburg, Germany
April 2016 - October 2017: Acting Chair of International Relations (W-3), Institute of Social Sciences, Otto-von-Guericke University Magdeburg, Germany
2015 - 2016: Visiting Senior Research Fellow, School of Law, Politics and Sociology, University of Sussex, United Kingdom
September 2014 - March 2015: Acting Chair of Global Governance and Public Policy (W-3), Geschwister-Scholl-Institute for Political Science, Ludwig-Maximilians-University Munich, Germany
2010 - 2016: Assistant Professor, non-tenure track (Wissenschaftlicher Assistent, Akademischer Rat a.Z. (A13)), Geschwister-Scholl-Institute for Political Science, Ludwig-Maximilians-University Munich, Germany
2010 - 2015: Habilitation in Political Science, Ludwig-Maximilians-University Munich, Germany
2005 - 2010: Dr. phil. (PhD equivalent) in Political Science, Ludwig-Maximilians-University Munich, Germany
2009 - 2010: Research and Teaching Associate (Wissenschaftlicher Mitarbeiter) at the Chair for Global Governance, Geschwister-Scholl-Institute for Political Science, Ludwig-Maximilians-University Munich, Germany
2008 - 2009: Research and Teaching Associate (Wissenschaftlicher Mitarbeiter), Department of Political Science, Technical University Munich, Germany
2007 - 2008: Lecturer (Lehrkraft für besondere Aufgaben) at the Chair for International Relations, Ludwig-Maximilians-University Munich, Germany
2007: Online Tutor (Lehrbeauftragter) for the International Relations Masters Online Program, Free University Berlin, Germany
2005 - 2007: Teaching Fellow and Research Assistant (Lehrbeauftragter und Wissenschaftliche Hilfskraft) at the Chair of International Politics, Ludwig-Maximilians-University Munich, Germany
2003 - 2004: M.Sc. in International Relations, University of Bristol, United Kingdom
2000 - 2001: Erasmus exchange in Political Science and History, Universidad de Granada, Spain
1998 - 2002: B.A. (Honours) in Political Science and Spanish, School of European Studies, University of Sussex, United Kingdom
Research Monographs (* peer reviewed)

Romantic Narratives in International Politics: Pirates, Rebels and Mercenaries, Manchester: Manchester University Press (2016).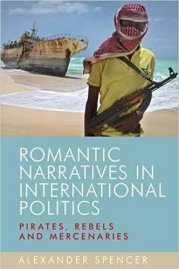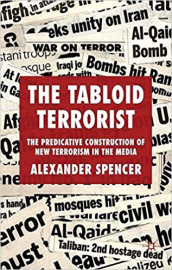 ---
Edited Volumes, Special Issues & Book Series (* peer reviewed)
Polical Mistakes and Policy Failures in International Relations, Basingstoke: Palgrave Macmillan (2018) [edited together with Andreas Kruck & Kai Oppermann].*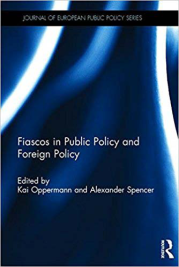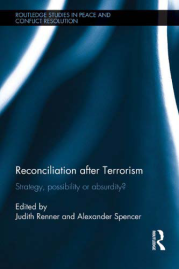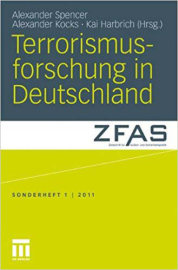 ---
Peer Reviewed Journal Articles
---
Book Chapters (* peer reviewed)
---
Policy Papers and other Publications (selection)
terrorism and conflict studies
critical security studies
foreign and security policy
theories of international relations
non-state actors
discourse analysis
narratives
media
cultural turn
constructivism
For current office hours please visit LSF.
The chair of International Relations offers the opportunity to complete your individual research project in the field of Peace and Conflict Studies, International Relations or a closely-related subject area.
A PhD or rather the German equivalent "Dr. phil." is a substantial scientific piece of work which takes on average 4-5 years to complete.
There currently is no graduate school or structured PhD programme. PhDs are supervised individually by Alexander Spencer and the supervision is tailored according to the individual needs and abilities of the candidates.
This includes a research seminar each term in which all the PhD students and scientific staff of the chair present their current research in order to get feedback. PhD students are expected to participate in these seminars on a regular basis.
For those interested in pursuing an academic career after their PhD, the chair offers PhD students the opportunity to gain valuable teaching experience and give seminars in the Master's Programme of PACS, voluntarily and on topics of their individual research focus.
For detailed information please visit: PhD at the Chair of International Relations